Why we use an answering service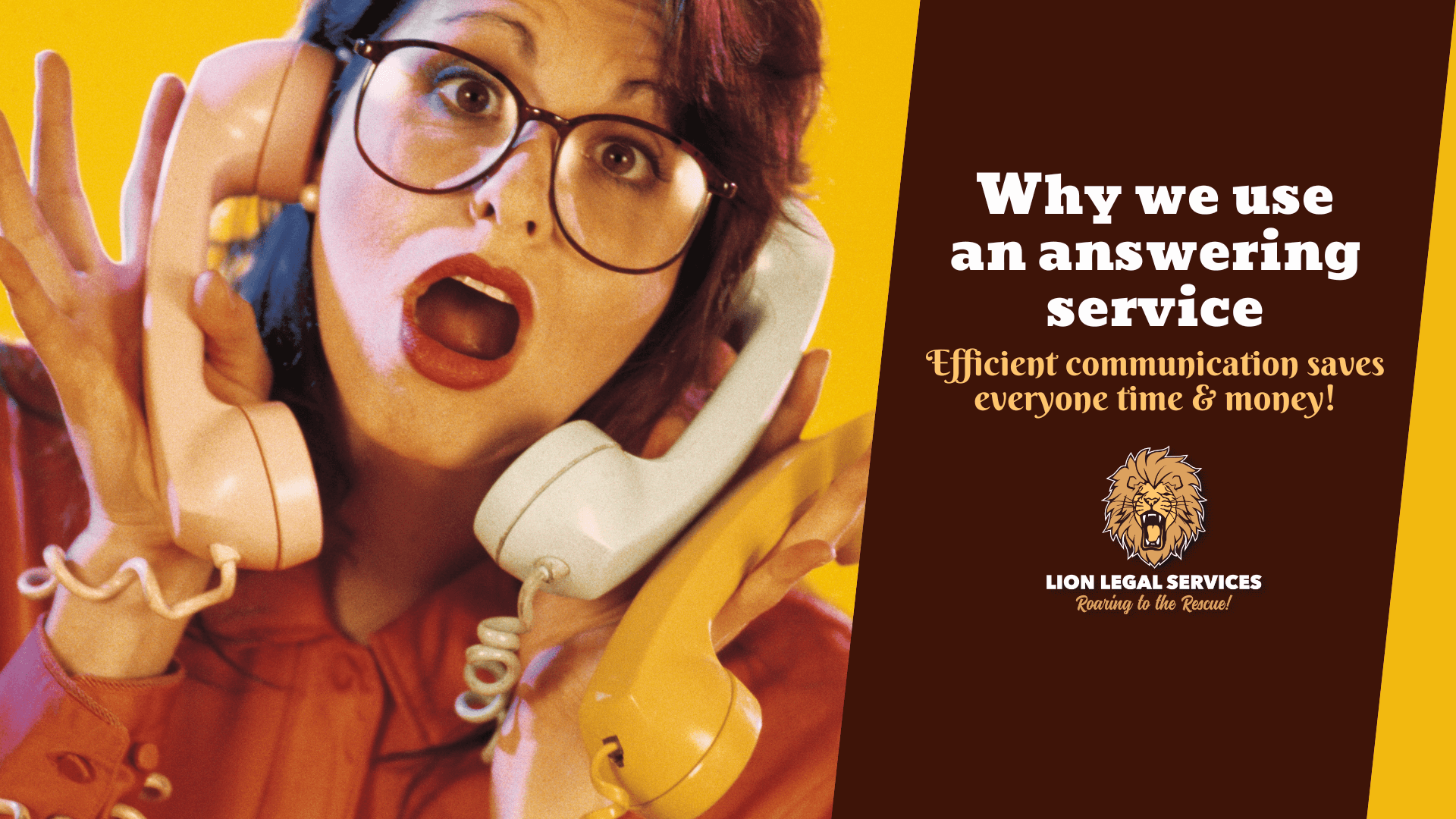 Answering services can be frustrating, but they can actually be very helpful!!
We understand that an answering service can be annoying, but it's actually our best option to ensure timely and excellent communication—and it works 24/7, even through lunch breaks and vacation time.
In 2021, we talked to over 2,200 callers about their legal issues. No one person—or team—can handle that volume of calls effectively. So, we deployed a system that allows us to communicate effectively with our clients.
Our answering service allows potential clients to immediately set up a free phone consultation, usually on the same or the next day. No more wondering when we'll call or playing endless rounds of phone tag. We receive a written record of your call via email, so we know exactly what you want to discuss. And, if you are already a client, we ensure responses within two business days. 
Calls related to payment or payment plan modifications are routed directly to our billing office.
Judges and court staff are routed directly to our front office where we handle scheduling at their convenience.
So, should I call or email you? 
We guarantee a response within two business days—no matter how you communicate with us. Email is absolutely the best way to connect with us. However, if you can't email, just call!
Case evaluations are completely free. Call Lion Legal today at (501) 227-ROAR (that's 227-7627) or email us to set up a free consultation.