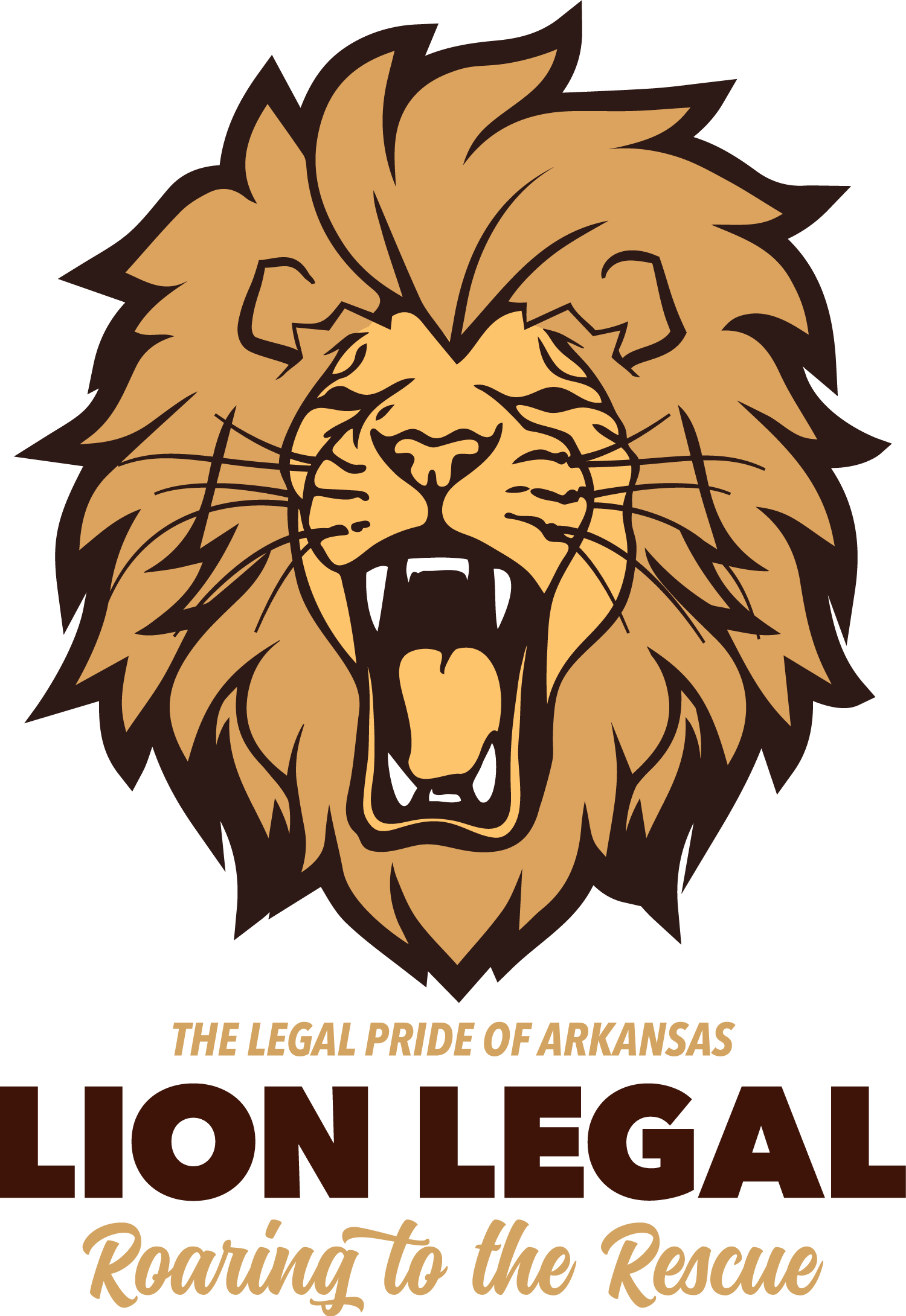 Is Lion Legal the right law firm for you? Find out today. Schedule a complimentary phone interview now.
Associate Attorney
& Certified Mediator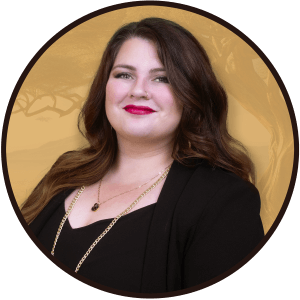 Hi, I'm Elizabeth! I've moved around quite a bit growing up, but Dog Town is home and I'm a graduate of NLRHS. When I first started here I commuted from Conway, but in the Spring of 2022, my husband and I bought a home in Indian Hills and moved our two cats — Lilith and Stevie — back to NLR.
My Theatre degree is from UCA, which doesn't leave a lot of employment options in Central Arkansas. I began working at a local manufacturing company in Conway as a Shipping and Logistics Coordinator after graduating and that led me to law school.
I am a 2019 graduate of Bowen and spent five years at the Pulaski County Assessor's Office until 2021, when I accepted a position with Lion Legal as an associate attorney in the Civil and Probate Divisions.
I grew up off MacArthur when Mojo's was Andy's Dairy Freeze and I could walk across the street to the Hostess factory outlet to buy a loaf of bread for fifty cents (and all the junk food my dad would allow). My weekends were spent at Burns Park, playing on the original rocket slide (because if you didn't leave with some cuts and bruises then you didn't play hard enough) or watching my younger sister play softball tournaments.
Starlite Diner was a staple at my mom's house, and it was a sad day for her when the Gettin' Place permanently closed. I still, to this day, maintain that the Little Caesar's on Camp Robinson has the best Crazy Bread. This is a major point of contention in my household as my husband disagrees with me, saying the Crazy Bread is the same at all locations, but that's because he's from Sherwood and doesn't know any better.
What drew me to Lion Legal is the fact that it serves the community I was raised in. Hailing from Levy, I've seen local businesses shuttered and chain restaurants come and go. I have seen firsthand what poverty does to families, schools, and children. I've always wondered how I could give back to the community that shaped me.
Working with this firm, which provides values a community commitment as much as providing exceptional legal services, seemed like the perfect opportunity. Legal representation should not leave you bankrupt, especially when you are living paycheck to paycheck like my family did during my childhood. Having access to transparent and extraordinary legal services should not be the exception; it should be the norm for hardworking Arkansans.
My Granny, aka my dad's grandma, raised nine children on her own and was the most brutally honest woman I have ever known. She was a sweet Church icon who would not hesitate to tell someone what they needed to hear without sugarcoating it. I like to think that a bit of her perseverance and her realistic approach to life rubbed off on me, and I connect with Lion Legal because their values are my values too.
My email is [email protected]. 
The Law of the Jungle is changing.
Lion Legal is making it happen.
That's why we're the Legal Pride of Arkansas.
Thank you for visiting the Web site of Lion Legal. This site is for informational purposes only. None of the information is intended to, nor does, constitute legal advice or the formation of an attorney-client relationship. The information is not guaranteed to be correct, complete, or current. You should not act or rely on any information at this Web site without seeking the advice of an attorney. Any information that you send us in an e-mail message might not be confidential or privileged, and sending us an e-mail message will not make you a client of Lion Legal. This Web site contains links to other resources on the Internet. The links are not intended to state or imply that Lion Legal sponsors or is affiliated or associated in any way with the information at those other Web sites.