Our new partner Tara Pool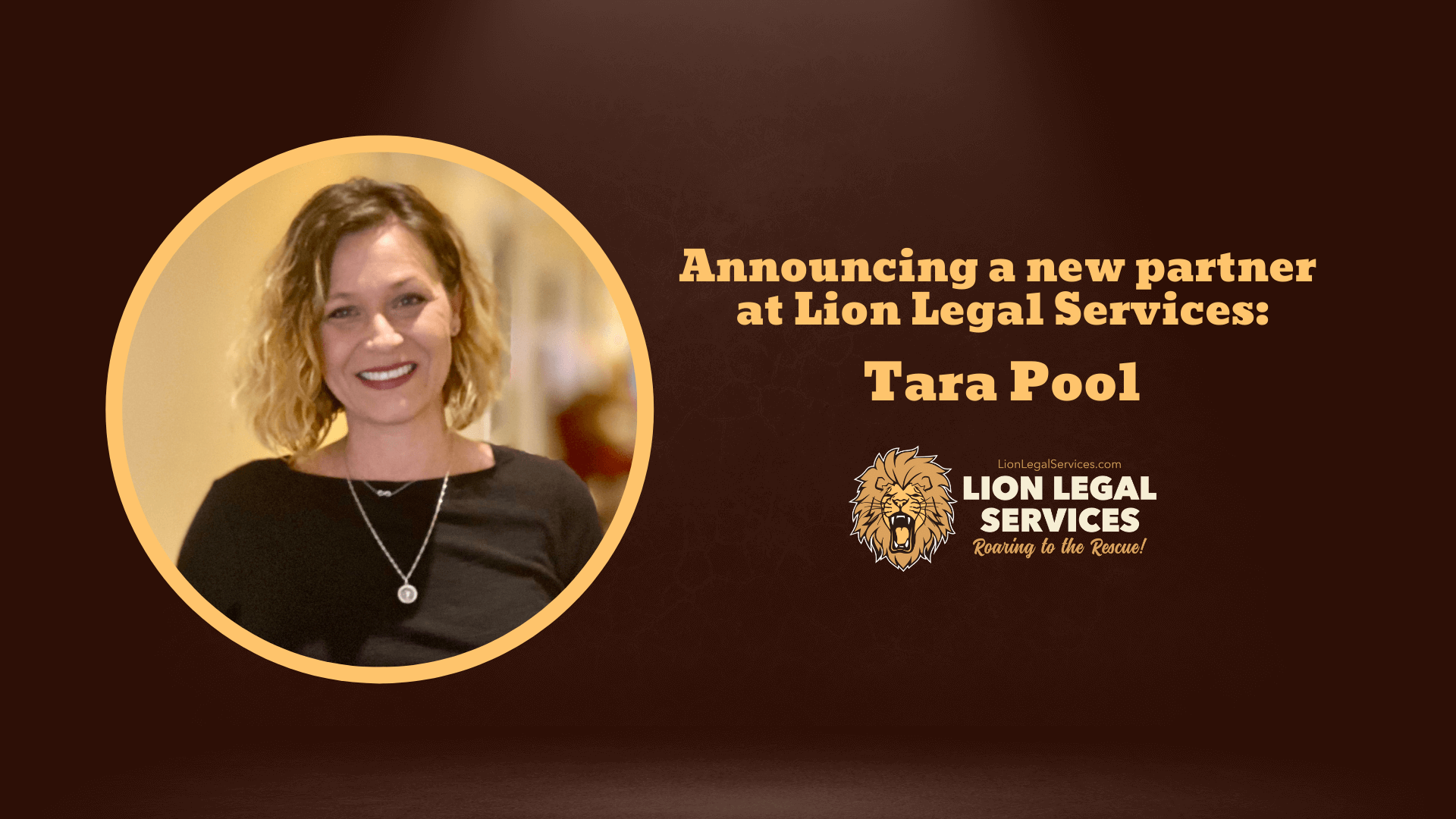 Tara Pool is our new partner!
We are proud to announce Tara Pool as the firm's newest partner. Tara has been with the firm since 2017. Prior to being a Lion Lawyer, she spent several years in the nonprofit, social work sector.
Leadership with compassion
"Tara's contributions to Lion Legal Services are invaluable," said Victoria Leigh, the firm's founder. "Together, we have cultivated a collaborative team and developed our firm's purpose, mission, vision, and Lion Values. Tara consistently shows leadership, strength, good judgment, and compassion in her relationships with our clients, staff and attorneys."
"The purpose and mission of Lion Legal Services really speak to me," Tara said. "I helped develop them over the last few years and I love being a part of this firm because we genuinely live our commitment to making reasonable legal advice affordable for Working Arkansans."
Since joining Lion Legal Services, Tara has served in every capacity. Today she oversees the general management of every division in the firm and is heavily involved in the firm's estate planning, ad litem (AAL), supervised visitation, and trial practice.
Tara is an active member in the Arkansas Trial Lawyers Association.
We Can Help
If you are looking for effective legal representation in Arkansas that won't break the bank, look for us at lionlegal.com. We will help you figure out your options and what the likely realistic result is in your circumstances. Say the word and we'll come Roaring to the Rescue!
Call For A Free Case Evaluation
Case evaluations are completely free. Call Lion Legal Services today at (501) 227-ROAR (that's 227-7627) or Email Us to set up a free consultation.